Home Staging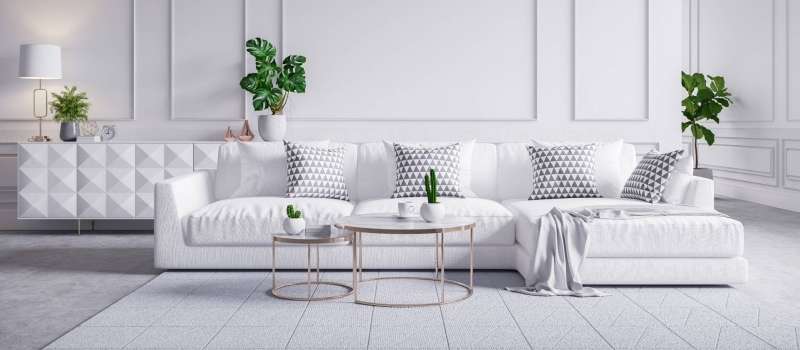 Home Staging creates a lasting first impression
Home staging and virtual home staging are techniques used to enhance the visual appeal and marketability of a property for sale, making it more attractive to potential home buyers.

What is Home Staging:
Home staging involves preparing a property for sale to make it more appealing to a wide range of buyers. This is typically done by arranging and decorating the physical space to highlight its best features, create a welcoming atmosphere, and allow potential buyers to envision themselves living there.
Home stagers might rearrange furniture, add decorative elements, improve lighting, and suggest minor repairs or upgrades to maximize the property's appeal.
Advantages of Home Staging:
Enhances the property's aesthetics and appeal.
Helps potential buyers connect emotionally with the space.
Highlights the property's potential and functionality.
It creates a neutral and depersonalized environment that appeals to a broader audience.
It can lead to quicker sales and potentially higher offers.
Virtual Home Staging:
Virtual home staging uses technology to digitally enhance and furnish a property's images. This is particularly useful for vacant or unfurnished properties. Using photo editing software, virtual stagers add furniture, décor, and other elements to the property's photos, creating a visually appealing and inviting atmosphere.
Advantages of Virtual Home Staging:
Ideal for showcasing vacant or empty properties.
It allows for customization of interior design styles.
Cost-effective compared to physically furnishing a property.
Provides an interactive online experience for potential buyers.
Makes online listings more engaging and attractive.
Considerations when staging a property:
Home staging and virtual home staging both aim to present the property in its best light, but the approaches differ.
Traditional home staging involves physical changes to the property, while virtual staging is done digitally.
The choice between the two depends on the property's current state and the target market.
Exceptional Home Staging Services by Team Kalia
At Team Kalia, we skillfully utilize both traditional home staging and virtual home staging techniques as effective tools to increase the marketability of our clients' homes and condos. These staging methods facilitate potential buyers in envisioning the space's possibilities, contributing to expedited and more advantageous sales.
The choice among these options is contingent upon factors such as the condition of the property, financial considerations, and the shared preferences of both the seller and our team. Curious to learn more? Read our Home Seller FAQs.