Pricing Home For Sale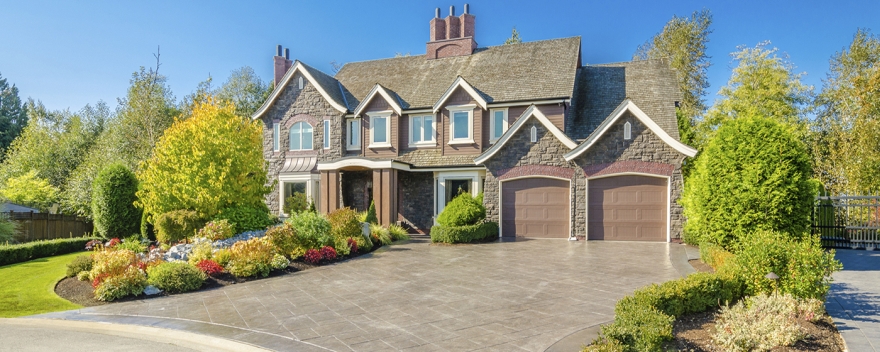 Setting the Listing Price
Setting the right price for a home is a crucial step in the selling process. The price should reflect the property's market value and attract potential buyers. Proper pricing requires considering factors like the property's size, condition, location, recent comparable sales, current market trends, and economic conditions. Overpricing can discourage buyers, while underpricing may lead to lost value.
At Team Kalia, we offer our expert guidance, which includes a comprehensive evaluation of local market data. This assistance aids you in establishing an ideal and competitive price that matches buyer expectations and enhances the potential of your property for a successful sale.


Factors contributing to overpricing
Emotional Attachment: Sellers may have sentimental ties to their homes and overvalue their properties based on personal feelings rather than market realities.
Misinformation: Lack of awareness about local market conditions and recent comparable sales can lead to inaccurate pricing decisions.
Misinterpretation of Renovations: Homeowners might overestimate the value of recent renovations or upgrades, assuming they will lead to a significant price increase.
Loan Balance: Sellers may attempt to set a higher price to cover their outstanding mortgage balance, regardless of the property's actual value.
High Expectations: Unrealistic expectations driven by media coverage of high-priced properties can lead to overpricing.
Agent Pressure: Some agents might overpromise on a property's potential value to secure the listing, even if the price is not justified.
External Influences: Economic factors, like a booming stock market or positive economic news, can lead to perceived higher property values.
Seller's Urgency: A seller in a hurry might set a higher price, hoping for a quick sale, but this can deter buyers.
Comparisons to Neighbors: Sellers might set prices based on what neighbors are asking, rather than considering actual market values.
Overestimated Neighborhood Appeal: Assuming a property's location is more desirable than it is can lead to overpricing.
Home Improvements: Overestimating the impact of home improvements or unique features can result in inflated pricing.
Market Misjudgment: Sellers might assume that in a seller's market, they can demand a higher price without considering current market conditions.
Cost Recovery: Sellers may try to recoup all costs associated with owning the property, including their original purchase price and all expenses incurred.
Unrealistic Expectations: Sellers may set prices based on their financial needs or desired profit margins, not the market's actual value.
Lack of Objective Input: Not seeking advice from real estate professionals can lead to subjective and overpriced valuations.
A competitive and accurate listing price increases the chances of attracting qualified buyers and expediting the sale process.
Accurate property pricing offers several significant advantages in the real estate market:
Attracting Qualified Buyers: Properly priced properties appeal to serious buyers within the right price range, increasing the likelihood of receiving genuine offers.
Reduced Time on Market: Correctly priced homes typically sell faster, as they attract more interest and generate a higher number of showings and offers.
Competitive Edge: Accurate pricing positions the property competitively among similar listings, making it more attractive to potential buyers.
Maximized Exposure: Well-priced properties often receive more attention from real estate professionals and online platforms, enhancing visibility to a broader audience.
Higher Offers: Buyers are more likely to submit competitive offers on accurately priced homes, leading to potentially higher sale prices.
Avoiding Stagnation: Overpriced properties can linger on the market, leading to skepticism among buyers and reducing the property's perceived value.
Minimized Negotiations: Proper pricing can lead to smoother negotiations as buyers and sellers are closer in their price expectations.
Attracting Cash Buyers: Realistic pricing increases the likelihood of attracting cash buyers who are looking for fair deals.
Positive Perception: Accurately priced homes convey transparency and credibility, fostering positive perceptions among potential buyers.
Reduced Carrying Costs: Quicker sales resulting from accurate pricing help sellers save on ongoing carrying costs, such as mortgage payments, utilities, and maintenance.
Minimized Appraisal Issues: When a property is priced accurately, it is more likely to appraise at or above the agreed-upon purchase price, reducing potential sale delays.
Less Stress for Sellers: Proper pricing eliminates the stress and frustration of overpriced homes languishing on the market without generating interest.
Easier Financing: Buyers are more likely to secure financing for accurately priced properties, as appraisals are more likely to align with the purchase price.
Marketability: Accurate pricing allows for effective marketing strategies that highlight the property's value without the need for constant price reductions.
Smooth Transactions: Properties priced accurately experience fewer complications during the transaction process, leading to smoother closings.
In summary, accurate property pricing is essential for a successful and efficient sale. Team Kalia realtors have been successfully selling homes and condos since 2003. Backed by numerous positive testimonials from satisfied sellers and buyers, our services come highly endorsed.
We boast a proven track record of achieving successful outcomes and facilitating seamless transactions. Let us demonstrate our expertise and commitment as we navigate you through the home selling process. Your contentment is paramount, and we are dedicated to assisting you in realizing your real estate aspirations with certainty.